Pendant FOLKIE red heart + earrings free
Delicate pendant with a chain with a symbol of love with a motif of embroidery from a corner sail from the village of Častkov. The tarpaulin was used to protect the mother and the six-week-old from the outside world, diseases and evil forces. Embroidered on it were mainly a symbol of love - hearts, flowers / tree / plants - a symbol of fertility and birds, or roosters to protect against evil forces. Mostly red protective paint. For each piece of jewelry from the #KútnéPlachta for Mother's Day series, you will receive one earring with a heart for you or your mother for free. Because we know that moms are the most important people and we have to protect them.
Pendant: 1.8 cm x 1.5 cm Chain: 44 cm + 5 cm extension chain
Earrings: 1 cm x 1 cm
Porcelain brass, Czech crystal

Card and cash on delivery payments

Delivery within 48 hours

14-day return period
Trends Collection
Related Product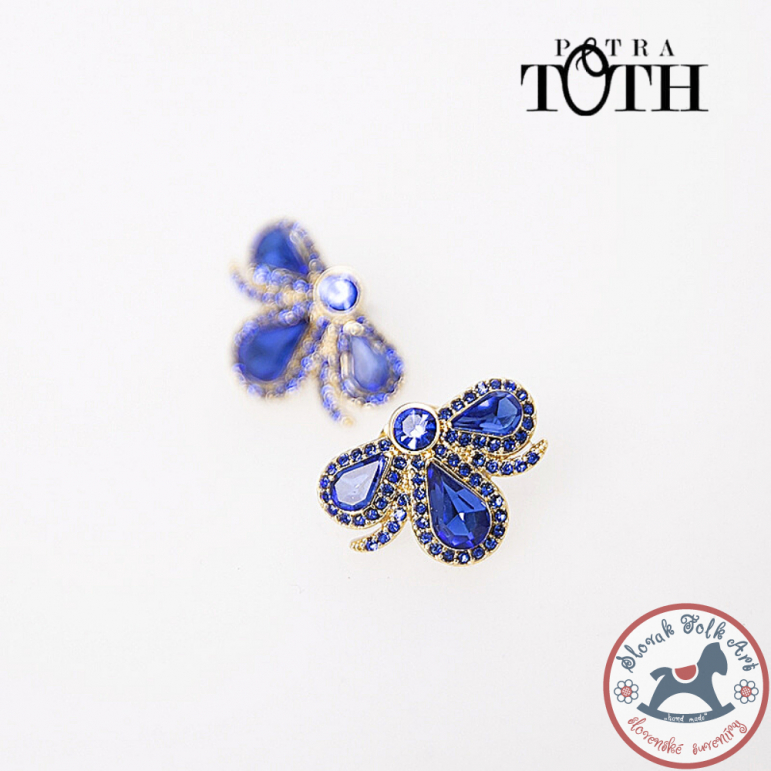 Slovak  traditional folk jewelry was made mostly as ornaments for costumes, mostly buckles or buttons. They were made by master craftsmen with amazing filigree precision. Literally, many pieces of jewelry were filigree. This technique is very old and original and I wanted to create a piece of jewelry just with reference to this old craft. Petra Toth...