HEARTS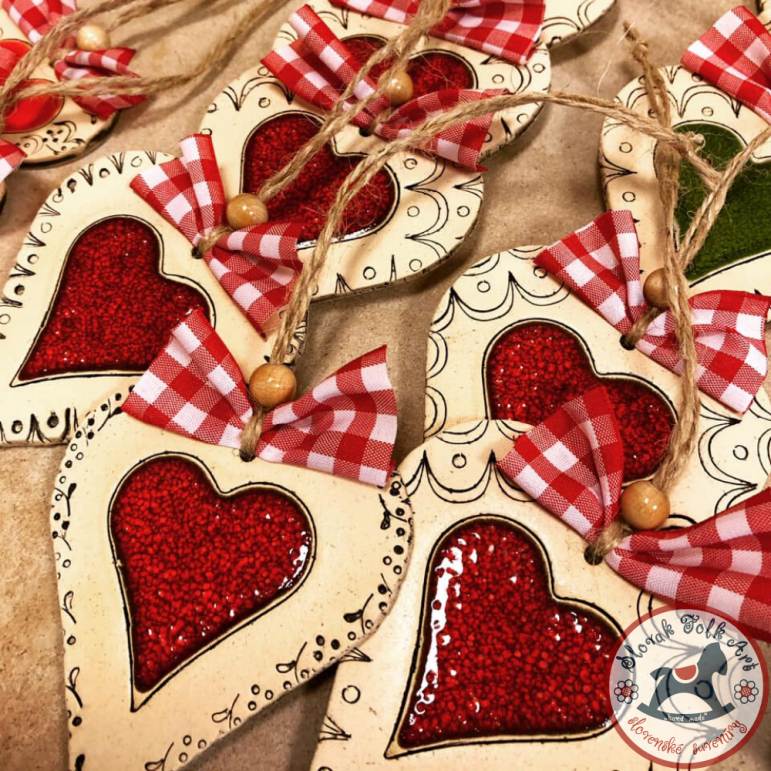 Wonderful handmade ceramic hearts for the pleasure of your loved one. Dimensions 8 x 9 cm.
Textile heart with lace filled with lavender beautifully develops every wardrobe or children's room.Dimensions: height approx. 13 cm.
The hand-made heart is made of high-quality, wooden board made of walnut, maple or agate wood with a thickness of 5 mm. Ecological paints, glues and varnishes were used for the surface treatment of the heart. Dimensions of the heart: height: 15 cm, width: 16 cm.