Raspberry jelly candies
They are made from a high proportion of fruit with flesh, without preservatives, without dyes and aromas.
Content: 70g, in a bag
Raspberry flavor
Product description: Ingredients: Content: 70g. Sugar, 38% raspberry, apple, agar agar, acidifier - citric acid. Nutritional information per 100g: Fats: 0.24g of which fatty acids 0.1g, Carbohydrates: 92g of which sugars 91.9g, Fiber: 2.16g, Protein: 0.96g, Salt 0g, energy value 1618kJ / 385 kcal. Protect from sunlight, danger of inhalation in children under 4 years of age. Store in a dry place. The date of minimum durability is 12 months from the date of performance. Made in the Czech Republic. Distributor: Addy Slovakia s.r.o., Clementisa 5, Brezno, SR.

Card and cash on delivery payments

Delivery within 48 hours

14-day return period
Trends Collection
Related Product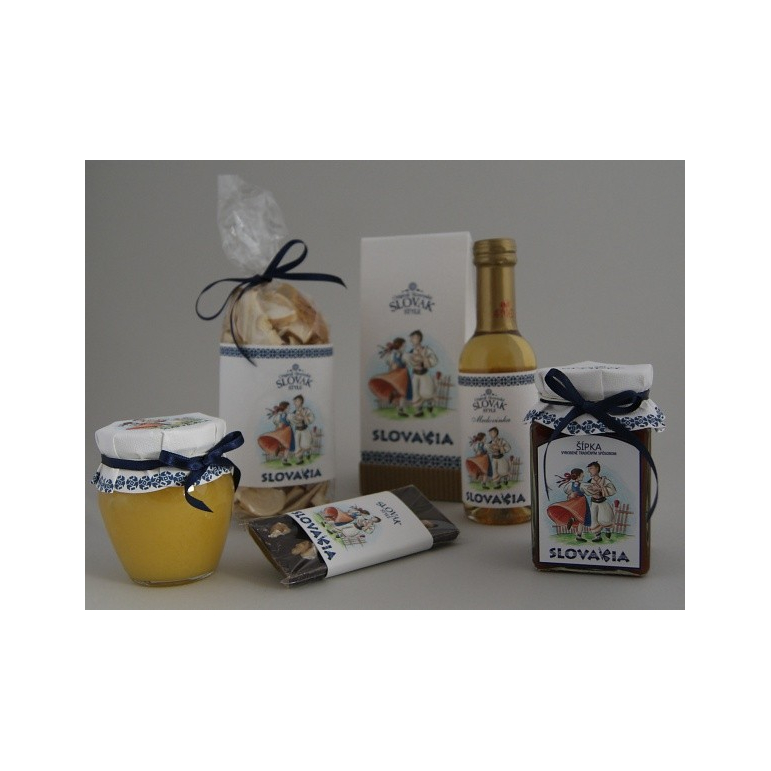 Gift mead with dancers will win you even the greatest gourmet. It will make your day more pleasant, whether in summer with an ice cube and lemon or you can enjoy hot mead in the winter under a blanket. Volume: 0.18 l, Alk content: 13.5%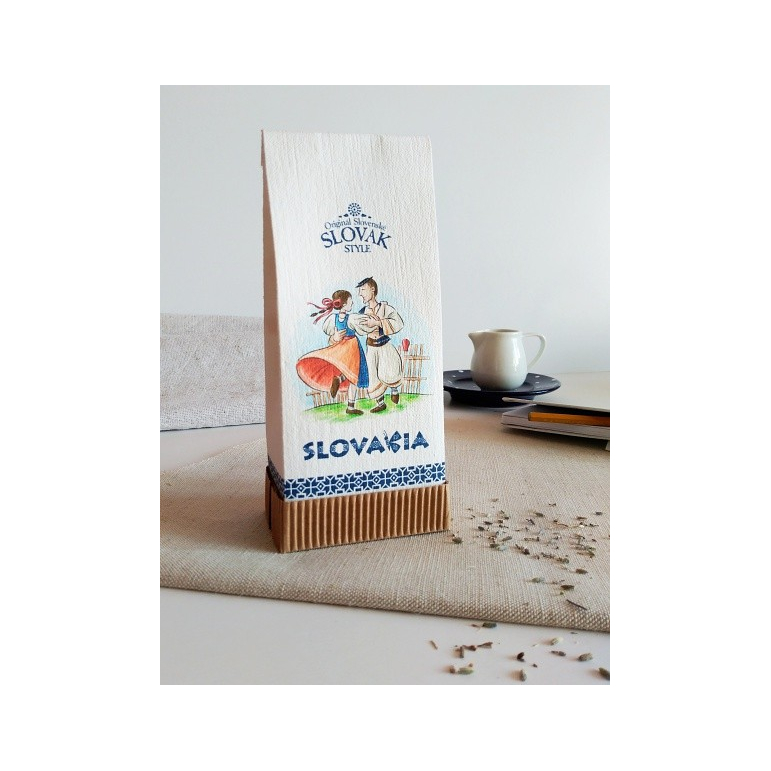 Loose bronchial teacup, which will bring you moments of well-being and help with respiratory problems. In this miraculous drink, you can find, for example, a flower of spring primrose, chamomile, chamomile leaf and other medicinal herbs. In a package made of handmade paper, a tea is a beautiful gift. Packaging: 50 g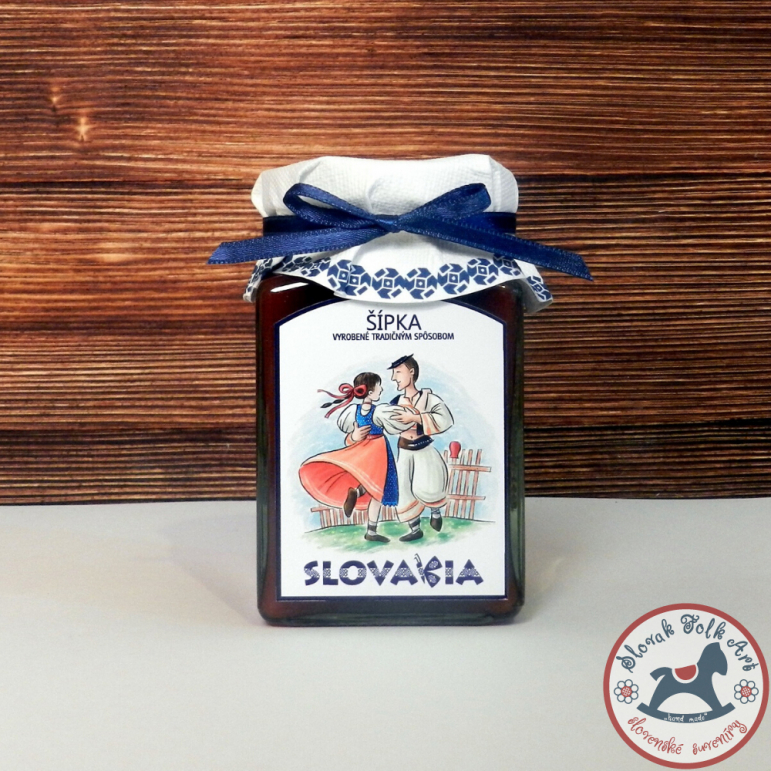 Rosehip jam with a folklore motif will win you over with its unique taste and childhood memories. In addition to rosehip, we also offer cranberry or sea buckthorn. You can also buy other delicacies from this set with a folklore motif.